Iron Hill Saturday Morningz - Cranberry Pear Sour 5.5%
Zero Gravity Golden Goose - Sour Ale with Mango and Meyer Lemon 4.7%
Equilibrium Super Fractal Koru Set - Triple IPA 10%
Grimm Double Negative - Imperial Stout 10%
Allagash White - Witbier 5.1%
New Trail Gear Head - Hazy Pale Ale 5.1%
Hill Farmstead Arthur - Saison 6%
Firestone Walker Pivo Pils - Pilsner 5.3%
East Branch Keller Pils - Pilsner 5%
Iron Hill Philly Phavorite - N.E. IPA 6.7%
Iron Hill Spruce Moose - N.E. IPA w/ Spruce Tips 6%
Fiddlehead IPA - IPA 6.2%
New Trail Double Broken Heels - Hazy DIPA 9.2%
Sterling Pig Baltimore Pike Porter - Porter 6.6%
Iron Hill The Blessing - Peppermint Porter 5.4%
Dressler Estate King in Arms - Cider Aged on French Oak 7.4%
White Peach Sangria - pinot grigio, peach vodka, grand marnier, ginger ale
Pomegranate Jalapeno Margarita - tequila, pomegranate juice, housemade sour mix, jalapeno simple syrup
New York Sour - rye whiskey, lemon juice, simple syrup, malbec
Bourbon Pear Cider - bourbon, pear nectar, sparkling apple cider, club soda
Old Fashioned - Templeton Rye, simple syrup, muddled orange, aromatic bitters
Moscow Mule - Tito's vodka, lime juice, ginger beer
Cucumber Cooler - Espolon Tequila, St. Germain Elderflower Liqueur, simple syrup, lemon juice, lime juice, cucmber
Lillet Gin Martini - Hidden Still Gin, Lillet Blanc, lemon juice, St. Germain Elderflower Liqueur
Barrel Aged Manhattan - Templeton Rye, aromatic bitters, Carpano Antica Formula Sweet Vermouth
Mojito - Bacardi Rum, lime juice, simple syrup, mint, club soda
Vodka Pineapple Crush - Tito's, pineapple juice, orange juice, lime juice, aperol, agave nectar, ginger beer
The Last Word - Hidden Still Gin, green chartreuse, luxardo liqueur, lime juice
Cabernet Sauvignon - The Atom
Montepulciano D'Abruzzo - Montefresco
Pinot Noir -J Vinyards
Tempranillo - Radio Boka
Rosé - Figuiere
Prosecco Rose - Elmo Pio
Sauvignon Blanc - Kuranui
Chardonnay - King Estate
Pinot Grigio - Spinelli
No reservations accepted. Station Taproom is first come, first serve.
Hours
Open for dine in!
Doors open at 3pm Tuesday-Saturday. Kitchen closes at 9:30pm.
Phone: 484-593-0560
Connect With Us
207 West Lancaster Ave, Downingtown, PA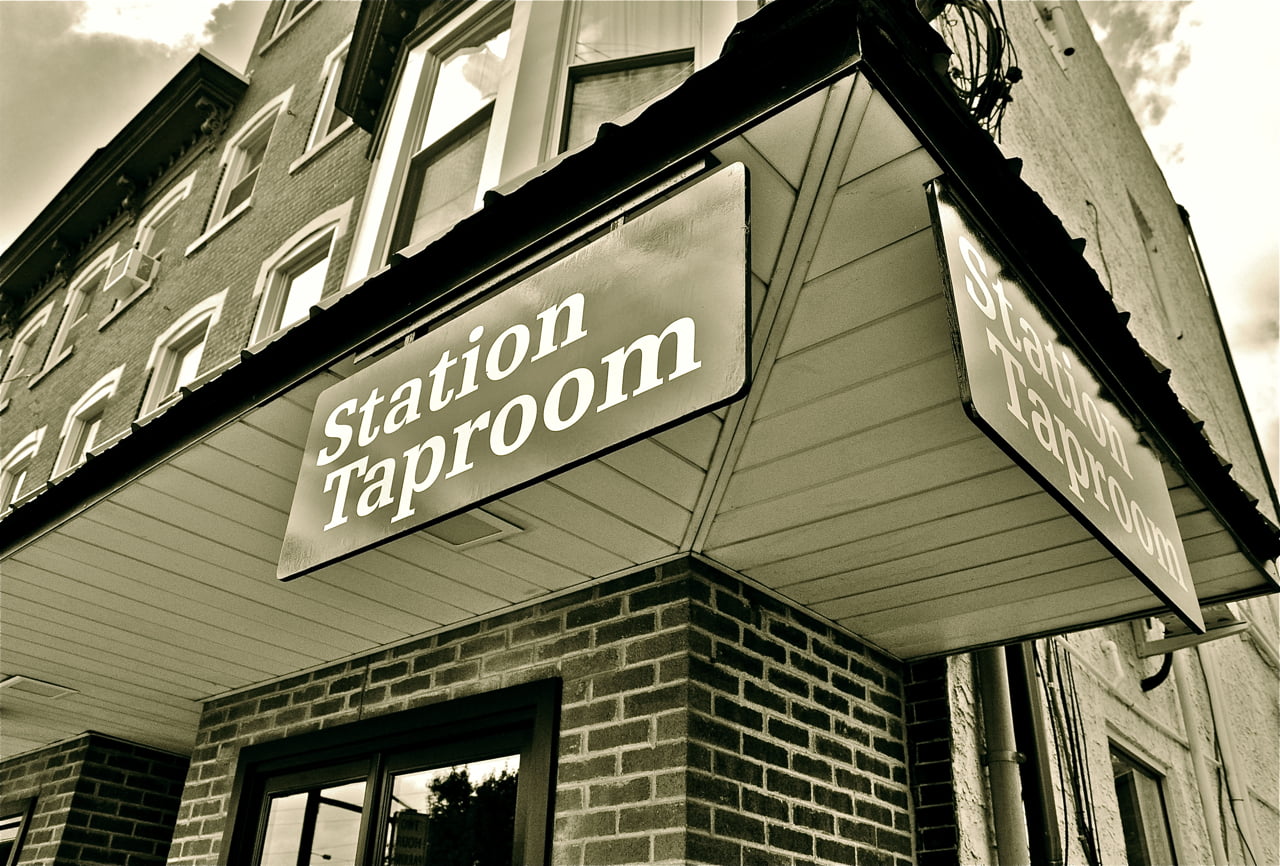 Visit Bottle Room
To enjoy more on tap or beer-to-go, visit the Bottle Room next door.